Course information
Category: Post Graduation
Eligibility:
Any degree except B.Lit. Tamil under (10 + 2 + 3 / 11 + 1 + 3 / 11 + 2 + 2) pattern
Goal:
Content Writer: Content writers are involved in handling the content for various websites, blogs, articles, and marketing campaigns. The demand for content writers is quite high and there are numerous job opportunities across different verticals.

Journalist: Post pursuing a Master's in English you can try to pursue your career in journalism-print media, online media, etc. You can begin your career as a trainee and then move on to prestigious positions such as Editor of the publication, television channel, news portal, etc.

Copywriter: Copywriters are the ones who write all the text that you read in print advertising. They are also an essential part when it comes to the scripts of television commercials. Content on various billboards, leaflets, posters, mailers, brochures, etc is done by copywriters. If you have a Master's degree in English then you have a very great career to become a creative director in an advertising firm.

Corporate Communications: Most corporate organizations require who can handle their communications with people inside the company and also with a larger audience outside the company. The Corporate Communications executive's main job is to work on various documents such as press invites for press conferences, press releases, content for internal communication, and articles for communications with the public.

Writer/Sub-Editor/Proof-Reader with publishing houses: One can acquire a job with a publishing house that publish
Scope:

Career as a Lecturer: If you aspire to become an English professor, then a Master's degree is necessary. A vast number of colleges consider professors for teaching positions who have earned their post-graduate degrees.

Career as a Writer: A student who has completed his/her Master's in English will always be a better writer. A master's in English will help the writers to sharpen up their skills with the guidance of highly skilled and qualified professors.

Exposure to Multiple Opportunities: Pursuing a Master's degree in English opens up a wide range of job opportunities. Most employers research for candidates who can come up with out-of-the-box ideas in terms of creativity, uniqueness, and communications. A postgraduate in English can be ideally suited for many positions in organizations across a wide range of industries.
MA English

MA English or Master of Arts in English is a 2 year post graduate course in Arts stream. MA English deals with various novels, stories, poetry and epics written by prominent writers around the globe. MA English help student to have better grasp over the English language, develop analytical skills, critical thinking ability.

MA English extensively covers topics from English Literature which primarily focuses on Poetry, Prose, Drama and Linguistics. Considering the fact that Literature itself is a vast subject, students are given the opportunity to select electives and opt for a specialization of their choice. After completing an MA English, one can choose to pursue PhD in English or can start working in various sectors such as Teaching, Journalism, Language Translator etc.
I YEAR
| Subject Code | Subject | Marks | Total Credit |
| --- | --- | --- | --- |
| 510 | English Literature from Chaucer to 1660 | 100 | 50 |
| 520 | Restoration and Eighteenth Century English Literature | 100 | 50 |
| 530 | Romantic and Victorian Periods | 100 | 50 |
| 540 | New Literatures in English | 100 | 50 |
| 550 | American Literature | 100 | 50 |
II YEAR
| Subject Code | Subject | Marks | Total Credit |
| --- | --- | --- | --- |
| 610 | Twentieth Century English Literature | 100 | 50 |
| 620 | Shakespeare | 100 | 50 |
| 630 | The English Language and Linguistics | 100 | 50 |
| 640 | Principles of Literary Criticism | 100 | 50 |
| 650 | Feminist Writing(Optional) | 100 | 50 |
| 651 | Principles of Journalism(Optional) | 100 | 50 |
Ali Siddigi
Dubai & UAE
Proin iaculis purus consequat sem cure digni ssim donec porttitora entum suscipit rhoncus. Accusantium quam, ultricies eget id, aliquam eget nibh et. Maecen aliquam, risus at semper.
Synthia
Dubai, UAE
Export tempor illum tamen malis malis eram quae irure esse labore quem cillum quid cillum eram malis quorum velit fore eram velit sunt aliqua noster fugiat irure amet legam anim culpa.
Anamul Haq
Dubai, UAE
Enim nisi quem export duis labore cillum quae magna enim sint quorum nulla quem veniam duis minim tempor labore quem eram duis noster aute amet eram fore quis sint minim.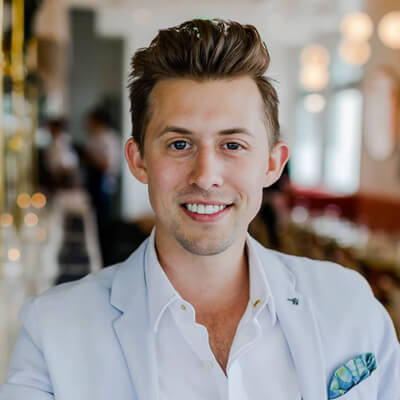 James Karanja
Dubai, UAE
Fugiat enim eram quae cillum dolore dolor amet nulla culpa multos export minim fugiat minim velit minim dolor enim duis veniam ipsum anim magna sunt elit fore quem dolore labore illum veniam.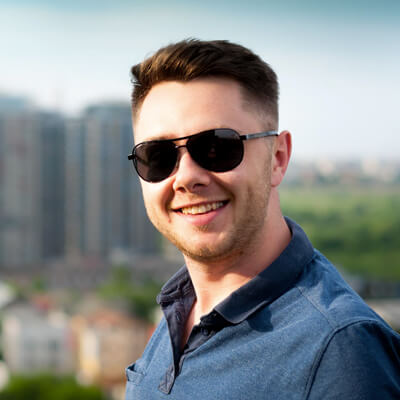 Muhammed Abrar Azeem
SHARHAH, UAE
Quis quorum aliqua sint quem legam fore sunt eram irure aliqua veniam tempor noster veniam enim culpa labore duis sunt culpa nulla illum cillum fugiat legam esse veniam culpa fore nisi cillum quid.