Lincoln University - Malaysia
Lincoln University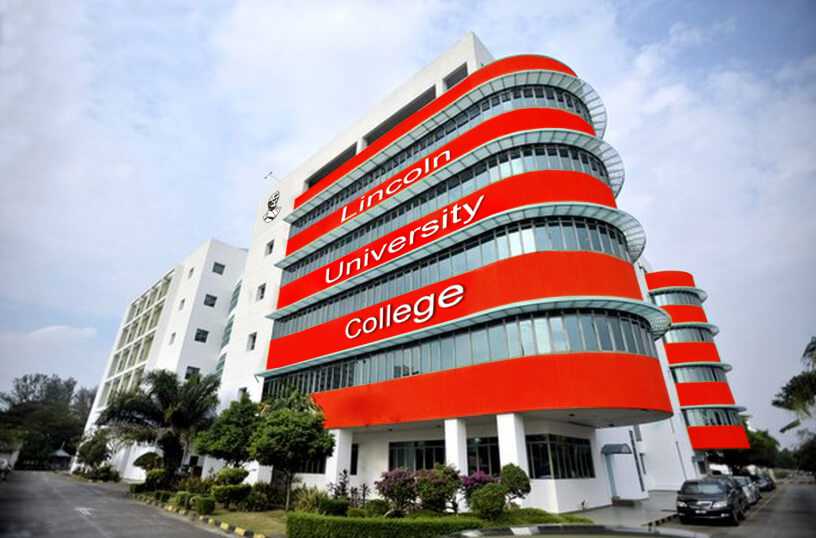 Lincoln University College (LUC), located at Petaling Jaya, Malaysia was established in the year 2002 as Lincoln College (LC) and later upgraded to Lincoln University College in the year 2011. Lincoln University College is one of the premier private institutions of higher education approved by the Ministry of Higher Education and Malaysian Qualifications Agency (MQA- National Accreditation Board). The University College is also crowned with 5 Star ranking by the Ministry of Higher Education, Malaysia in 2017. Lincoln University College is listed among the top nine Malaysian universities according to the Times Higher Education (THE) University Impact Rankings 2019. LUC is also an ISO 9001:2015 certified academic institution. Lincoln University College is also the associate member of the 'Association of Indian Universities (AIU)', Association of Commonwealth Universities (ACU), London and a member of 'International Association of Universities (IAU)', Paris.

The founders and administrators of Lincoln are true academicians who are committed to helping the students to achieve their potential in the education, research and employment world of this exciting new millennium. They bring together almost fifty years of higher education, post-secondary education and language teaching experience. Their backgrounds include teaching, research and professional training. The main focus of Lincoln University College is student-centred and student-directed. Our philosophy is that everyone has a claim to education to better their life, advance their career and reach their desired level of personal success.
WHAT IS OPEN DISTANCE LEARNING (ODL)
Open and Distance Learning (ODL) is a general term for the use of telecommunication to provide or enhance learning. Learning made available at a distance, adopting the traditional expression of distance learning into new technological situations around the world. Academic community is discovering and exploring the internet and related means to achieve an extended classroom for an appropriate learning experience.
WHY SHOULD YOU JOIN WITH LINCOLN ODL
Degree will be awarded by Lincoln University College, Malaysia.
Premier University of Malaysia accredited by MQA.
Degrees are recognized by MQA, MOHE, AIU, IAU, ACU.
Certificates are globally recognized and of global standard.
Collaborations with various corporate sectors and industries.
Affordable fees for all aspirants.
Timely examination and result publication.
Relevant study materials provided through student login portal. Video recorded lectures with e-learning portal. Get your degree while working. Flexible and comprehensive study mode designed as per student's requirements.
HOW YOU CAN COMPLETE THE PROGRAM ON TIME
Time management and planning is a major issue for ODL learners. At the same time, you need to build a network with your fellow learners. It is anticipated that you will be able to have an appropriate and fruitful learning in LUC by the following points:

2 - Manage your time – Set aside a reasonable amount of time each week for your study – but don't be too ambitious or you won't be able to keep up the pace. Work in productive blocks of time and include regular rests.

3 - Be organized –Keep your study materials organized in one place and your notes clearly labeled and sorted out. Work through the topics in your module systematically and seek help for difficulties. Never leave problems for later.

4 - Ask for help if you need – This is the most vital part of studying at a distance. No matter what the difficulty is, seek help from your facilitator or fellow students right away.

5 - Don't give up – – If you miss deadlines for assignments, speak to your facilitator – together you can work out what to do.
WHAT IS EXPECTED FROM YOU AS A LEARNER
As a learner we expect you to
Attend face-to-face tutorials, every fortnightly
Actively participate in the Online Forum Discussion
Complete assignments and submit them on time
Study and prepare for examinations
Attend and participate in tutorials and study group discussions
Create time and space for individual study
HOW LUC PROGRAMMES WILL HELP YOUR FUTURE CAREER
While studying for the LUC ODL program, we will help you build job-ready skills for your future career, with strong linked to industry. We will help you to focus on the required skills, that employers are looking for and to give you an edge in the competitive job market. It is clear and simple that opportunities are many and varied but more importantly, your path is chosen by YOU.


GOOD LUCK AND HAPPY STUDIES.